How to prepare for a dental emergency?
What is considered a dental emergency and tips on avoiding urgent dental conditions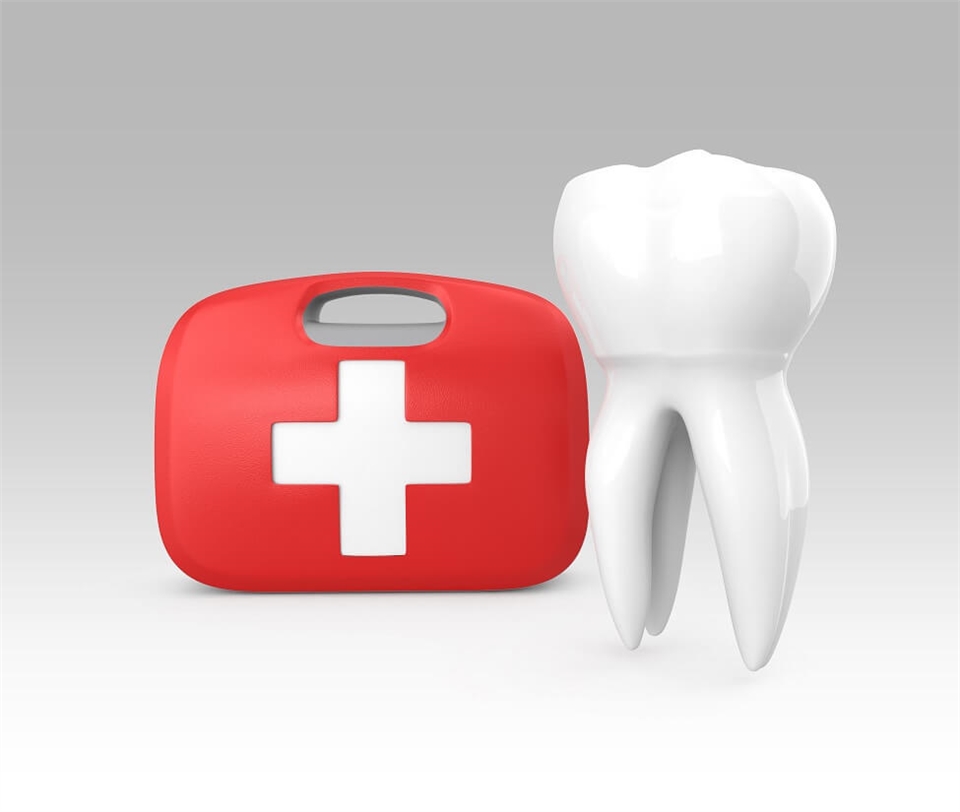 A dental emergency is a sudden, often unexpected trauma or infection to the teeth and supporting tissues that requires immediate attention. It might come from trauma to the face or mouth, or be caused by dental decay. It can happen anytime, anywhere. It can also be frightening and painful. Most people don't want to think about it and few know how best to respond if you break a jaw or knock out a tooth. Preparation for a dental emergency will hopefully save you from suffering too much while you wait to get to the dentist. Here are some steps you can take now to prepare before disaster strikes.
1. Ask your dentist
You will want to know how to get in touch with your dentist during a dental emergency. It is especially important to know who to call if the emergency occurs outside of office hours. Most practitioners will have a dedicated phone number you can use specifically for emergency care. Not all practices emergency care, but your dentist should be able to give you the contact information for an office or practitioner who does. Figure out your options and keep that contact information in your phone or planner, just in case.
2. Start an emergency fund
Even with good dental insurance, the bills for emergency dental care can mount up quickly. So in order to manage the costs that come with emergency dental care you should start setting aside a small amount every month. If you have savings specifically for dental emergencies then the unexpected will not impact you as much financially.
3. Put together a dental emergency kit
Most first aid kits include items that help with a multitude of issues, but few include the things that will help you during a dental emergency. And while you can purchase a premade dental kit, it won't include all the items you might need. So here is a list to help you:
Laytex or Nitrile gloves
Temporary filling material or sugar free gum
Orajel or clove oil as an anesthetic
Cotton balls, gauze pads, and cotton swabs
Ice pack
Pain medication
Hydrogen peroxide
Mouthwash
Toothpaste
Salt
Dental floss
Dental wax
Toothbrush
Tweezers
Save-a-Tooth System or small container
4. Know what to do
Much of preparing for a dental emergency is knowing how to respond. Here is how to respond to some of the most common dental emergencies:
Knocked out tooth. You do not want to handle the tooth by the root or try and replace it. Instead, holding it by the crown, rinse it gently with warm water, put it in a glass of milk, and get in touch with your dentist within the next few minutes if you hope to save the tooth.
Chipped, cracked, or fractured tooth. Rinse your mouth gently with warm water. Use a cold compress to control pain and swelling, and use temporary filling material, toothpaste, or sugar free gum to cover the jagged parts until you can see a dentist. Lost fillings or crowns should also be attended to as soon as possible.
Severe toothache. Do not attempt to move or pick at the tooth. Instead use dental floss to check for foreign objects. Do NOT use a painkiller like asprin directly on the painful area. This will irritate the gums and could make your problem worse. Swallow the pain medicine as directed. If pain persists, it could be a serious infection and you should call your dentist as soon as possible—especially if your face starts to swell and impacts breathing or swallowing.
Bite tongue or cheek. If you injure the soft tissue try to clean the area with warm salt water. Then do what you can to stop the bleeding with gauze and a cold compress. Most lacerations are minor, but if the bleeding persists you should see a dentist or physician as soon as possible. You might require stitches or other special treatment.
Object caught between teeth. Do NOT use any sharp or hard instruments on your teeth. Instead try to remove the object with dental floss or an ordinary toothpick. If you cannot remove it, contact your dentist.
There is no need to feel helpless. With these tips you can prepare for almost any dental emergency. You can handle the situation calmly, with minimal pain and hassle.

Emergency Dentist
London
1 Copper Row, London Bridge
London, SE1 2LH
England
United Kingdom
OPEN 24 HOURS A DAY,
7 days a week, 365 days
© Copyright 2017 All rights reserved